This Course is designed for state and non-state anti-trafficking stakeholders and professionals involved during the exchange of information among parties: Offices of Anti-trafficking National Coordinators, Contact Points assigned for the implementation of the USOPs, potential case managers, as well as state authorities and NGOs directly involved in identification, assistance, protection and referral of transnational cases of victims of trafficking, potential victims of trafficking and persons at risk of trafficking. 
This course is divided into three modules as below:
Module 1: What are the USOPs? Purpose, target groups and definitions.
Module 2:  Transnational case-management system (USOPs) and actors involved.
Module 3:  Structure of USOPs and implementation package
Standard forms: Communication package from 1 to 10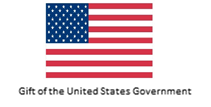 This course is designed in the framework of the project Improving provision of services and awareness to combat Trafficking in Persons (TiP) in the Balkans, Albania, Macedonia, Montenegro, Kosovo, funded by the U.S. Department of State through the J/TiP program is implemented by Terre des hommes mission in Albania & Kosovo in partnership with The Initiative for Social Change – ARSIS and Different & Equal in Albania; Association for action against violence and trafficking in human beings – Open Gate in Macedonia; SOS Hotline for Women and Children Victims of Violence Niksic in Montenegro; Shpresë dhe Shtëpitë e Fëmijëve and The Center for Protection of Victims and Prevention of Trafficking in Human Beings (PVPT) in Kosovo. 

The course takes roughly 90 minutes to complete, although it does not need to be done in one session or sequentially.
Upon successful completion of the course participants will receive a Certificate of completion.